Dp Fanatics Bailee Getting sporty
Enjoy free preview with Bailee from DP Fanatics starring in the "Getting sporty" scene! Bailee thinks she needs some training, not that because she's fat, not at all, she's too skinny and wants some more muscles. Who could be the best teacher for her? Why, of course, a few muscular hunks would come in handy! But hey, that's quite a different exercise they suggest, involving the thorough training of her vaginal and anal muscles too!
Bailee Sample Pictures
More Free DP Fanatics Scenes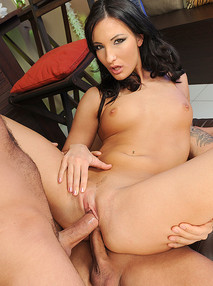 Bailee is a real double penetration fanatic. Whenever she's in a situation where she's with two guys, she can't help being slutty and getting then to fuck her at the same time. Watch Bailee as she hoo…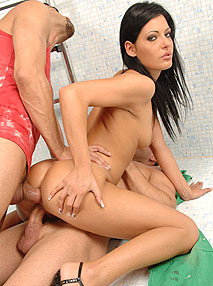 What's wrong with this fuckin' pool again? I need to call the pool service guys... they did a really good job last time. They not only fixed the problem but fucked my pussy and ass for good... Oh I th…
Bailee is a curious little cunt and she said she did not have any chocolate lovers so far. Well, if this is her wish, she's at the right place then, since Kid Jamaica, our fav dark stallion is visitin…
If your worship is the beauty of round firm female butt, then this is your place. We find brand new hotties twice a week, fuck the shit out of their tight ass and pussy and shoot a thick creamy load all over her face, her butt or even inside. All of our movies and photos are 100% exclusive, found nowhere else but here. The photos and videos are ultra sharp hi-res series in the quality you won't find anywhere else.