Dp Fanatics Angell Summers It's been a hard day...
Enjoy free preview with Angell Summers from DP Fanatics starring in the "It's been a hard day..." scene! It was a stressful and busy day for fashion stylist Angell Summers. On the way home she called two of her friends over to have a drink and to let them entertain her for a little happiness. When Angell told them what happened during her work and how stressed she was all day they suggested her getting some cocks stuffed in her holes for perfect calm down. And what are good friends for? Of course when Angell asked for their cocks they were more than happy to help!
Angell Summers Video Trailer
Angell Summers Sample Pictures
More Free DP Fanatics Scenes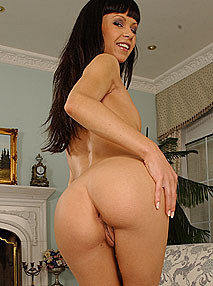 I'm a curious littel girl who wants to try out double anal today. TSo when two of ma daddy's friends came to visit him and he was not at home, I thought it's time to try it! I would enjoy getting my h…
Bianka's been arrested and she's in prison, doing time for her crime. But she hopes to get out early, and she can get paroled for good behavior. So this bad girl thought that she can get the guards to…
My hubby is a businessman and last time he invited some kazah business partner to our home. He asked me to entertain him while he arranges the contracts but I'm not sure he had sex in mind... When he …
If your worship is the beauty of round firm female butt, then this is your place. We find brand new hotties twice a week, fuck the shit out of their tight ass and pussy and shoot a thick creamy load all over her face, her butt or even inside. All of our movies and photos are 100% exclusive, found nowhere else but here. The photos and videos are ultra sharp hi-res series in the quality you won't find anywhere else.